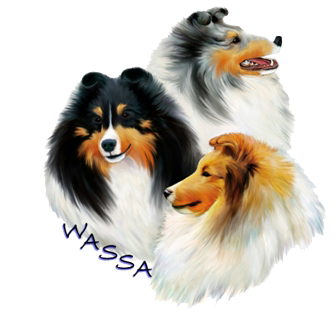 The Winnipeg Area Shetland Sheepdog Association is a Canadian Kennel Club recognized specialty breed club dedicated to the furtherance and betterment of the Shetland Sheepdog in the Winnipeg and surrounding areas. Our Club consists of members dedicated to promoting and furthering the Sheltie through club activities while always having the welfare of the breed at heart.

Our 2017 Specialty is just around the corner...
Friday August 2017
All Conformation and Altered Classes


Puppy and Veteran Sweepstakes
Saturday August 2017
Obedience Trial for Shelties Only


Held in conjunction with Manitoba Canine Association's 4 days of shows August 10-14 2017. For more information and premium list, please visit the MCA Website at www.manitoba-canine.ca or Canuck Dogs www.canuckdogs.com

Also, this weekend there WASSA Booster Sunday August breeder judge Joanne Pavey (Whitegates Shelties) featuring prizes of Animal Artworks, and CSSA Regional with judges Barbara B. Wright (Chosen Shelties) and Cathy Reid (Keystone Shelties)

Don't forget to join us Saturday evening for an informal get together with the judges. This year's function will be casual and pizza!
Please visit our specialty page for additional information.

The Beauty of a Sheltie is the Essence of their Spirit...


Copyright © Winnipeg Area Shetland Sheepdog Association
All images, including artwork, logo, photos, and content are copyright protected.